Beats Set 4
Contact Info:
Email: carill@phayze.com
AOL IM: SlinkySlugga

SliNky
Slugga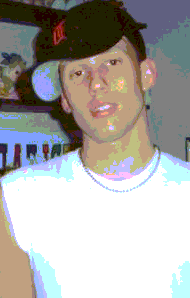 Look Up Itz Almost 2G4! All the beats on the left side are gone cuz tripod dont let ya view directories anymore. if yall wanna hear new beats get at me in an email but for now fuck the biters yall cant hear my shitz! i'll be posting new joints from me an blair soon as i get the cd's burned.

Will I Die Young
Gifted
All Humans Will Hate
unavailable
unavailable
New songs coming soon. Contact us for mp3 files.
Beats are gone!!!
We Just Updated the site at december 13, 2003. if you wanna give us some dap holla in an email and give us ya digits if your from the area..get back..
Email Slink @
carill@phayze.com
I got one love and thas for my cliq. these other brothers on they own shit- they try and summon kids.